Veg Noodles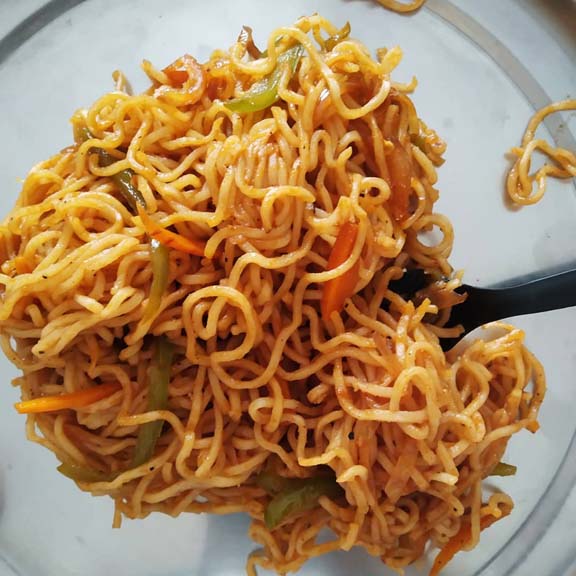 Firstly in a large vessel take 6 cups water, 1 tsp salt and 1 tsp oil.

Once the water comes boil place a pack of hakka noodles (125 gms).

Boil the noodles for 3 minutes or till it turns soft.

Refer package instructions to know the exact time.

Drain off the water from noodles and pour 1 cup cold water to prevent from further cooking.

Drizzle 1 tsp oil and mix gently to avoid noodles from sticking to each other. Keep aside.

Now in a large kadai heat 2 tbsp oil and saute 2 garlic cloves, 1 inch ginger and 1chilli.

Saute 1/2 onion, 2 tbsp spring onion on high flame.

Further add 1/2 cup carrot, 1/4 green capsicum, 5 beans chopped, 1/4 red capsicum.

Stir fry on high flame for 2 minutes or until veggies are cooked. Also add 3 tbsp cabbage and stir fry.

Further add 2tbsp tomato sauce, 1 tbsp soy sauce, 1 tbsp vinegar, 1 tbsp chilli sauce, 1/4 tsp pepper powder and 1/2 tsp salt.

Stir fry until sauces are well combined.

Add in boiled noodles and mix gently.

Toss and mix until noodles are cooked completely.

Finally granish with spring onion and enjoy veg noodles.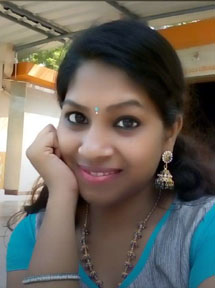 Jhansi Subhash