Beetroot Halwa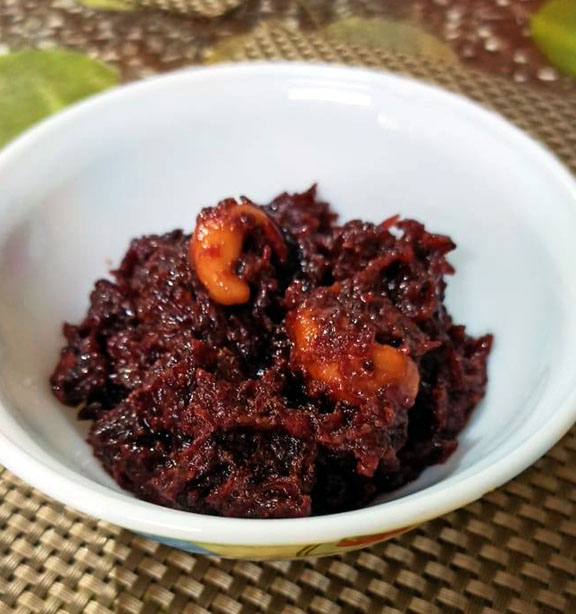 Ingredients

Beetroot 300 gms
Milk- 2 glasses
Sugar - 1/2 cup
Cashew and raisins for garnish
Ghee

Procedure

Grate the beetroots finely.
In a wok , heat ghee and fry cashews to golden brown and raisins till they are ballooned. Keep them aside.
In the same wok, add the grated beetroots and sort till 5-6 mins and then add the milk and cook till it thickens.
More milk will ensure that the raw smell of beetroot goes away.
So maybe around 500 ml milk would be needed. Once it thickens a bit, add in the sugar and cook.
Keep stirring. Finally add the fried cashews and raisins and some cardomen powder for flavour.
Today I also added some Amul's condensed milk . This is optional .



Aarathi Shivaji