Aloo Posto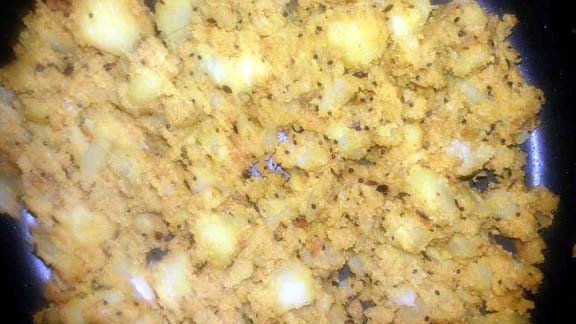 It is a Bengali dish which has mainly Potatoes ( Aloo ) and Poppy seeds ( Posto in Bengali, Khus Khus or Gasa Gasaa in Tamil ).

INGREDIENTS

Potatoes .. 5 or 6

Poppy seeds ...Half Cup

2 dry chillies,

2 green chillies,

Mustards Seeds, Cummin Seeds, Fenugreek Seeds, Nigella Seeds ( Kalonji Seeds ), Turmeric powder and Salt are added in small amounts.

PREPARATION

Firstly, poppy Seeds are dry roasted in a pan and then put in a Mixie Jar along with 2 dry chillies and 2 green chillies.

A paste is prepared and kept aside.

Potatoes can be used in any of the two ways.

1. Potatoes are peeled, cut into pieces and then cooked in a pan.

Or

2. Boiled potatoes are cut into pieces and then used.

I used Boiled Potatoes.

Few teaspoons of Oil ( mustard oil is preferrable ) is added in a pan. Mustard, Cummin, Fenugreek and Nigella seeds are also added and sauteed.

Boiled potatoes are then added and sauteed for few minutes.

Salt and turmeric powder are also added in required quantities and stirred.

After few minutes, poppy seeds paste is added and stirred.

It can be prepared for dry consistency.

If needed for gravy consistency, more water is added and cooked.

It is Excellent with Hot Rice and Ghee.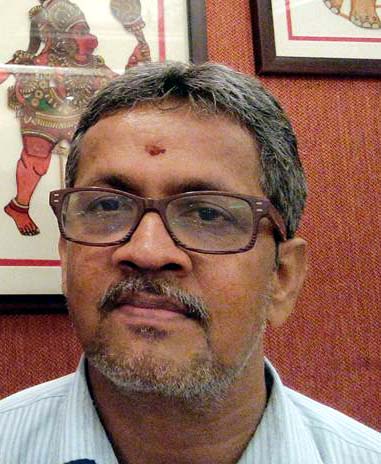 C. K. VINAYA CHANDRA